Join the Gaughan Companies team
Our employees make us one of the best commercial real estate companies in the Twin Cities metro region.  We are committed to each other, our clients we serve, and to our core values:
Honesty / Integrity
We are honest and hold ourselves to a high standard, which fosters authentic and long-lasting client relationships.
Positivity
We are positive and solution-based, which allows us to nimbly meet the needs of our clients.
Reliability/Dependability
We hold ourselves to a high standard focused on dependable results, so our clients can be confident in their investment.
Hardworking
We value hard work, and we are driven to exceed client expectations, which has led to our reputation of sustainable and consistent results.
Strong Communication
We are open and upfront in the way we conduct ourselves and appreciate all client feedback.
If you would like to be part of our team, take a look at the opportunities we currently have available.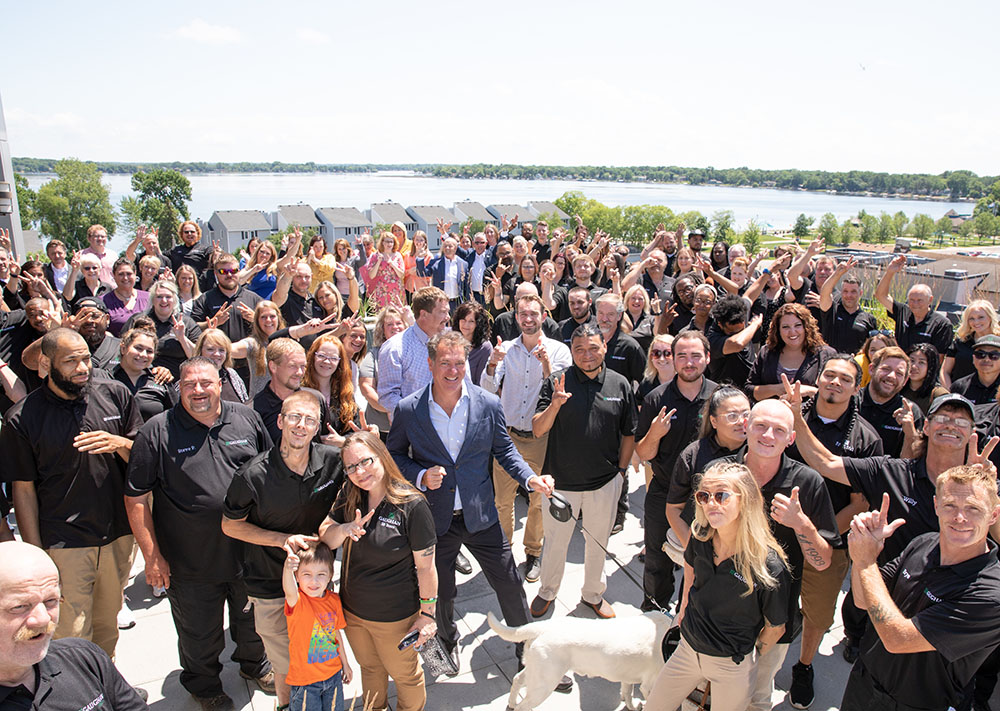 Current Opportunities
Caretaker
Full Job Description
We are now seeking a caretaker to live on site. Please submit resume for consideration! We are excited to hear from you!
Principal Responsibilities
Maintaining common areas and grounds daily
Light Maintenance Indoor and Outdoor
Weekly Lawn Care and light landscaping
Snow Removal and Salting sidewalks
Entering units to complete resident work orders
Clean vacated homes and have rent ready within 24 hours after being vacated
Assist Resident Manager with deliveries and projects
Other duties may be assigned
Must Live On-Site
Appearance and Attitude
· Remember most renters pick their home because of the on-site employees. Most residents will renew their leases based on the prompt and courteous service they receive.
· It is imperative to remain constantly aware of the fact that you are a representative of the entire management staff.
· The image you portray at all times is important.
· Proper grooming, attire, and communication skills are a MUST at all times and in ALL SITUATIONS.
· To communicate well, you must be a good listener.
Physical Requirements
Ability to stand, walk, reach, climb, bend and kneel
Ability to lift up to 30 pounds frequently and 50 pounds occasionally
Ability to reach above the shoulders
Ability to use hands and fingers to grasp, twist and pull
Ability to shovel sidewalks
Ability to mow the grass
Inspect property and note if improvements are needed, recording deficiencies and taking action.
Constant communication with office staff and your manager is required.
Company Core Values
Honesty/Integrity
Priority Focused/Accountable
Positive/Solution Based
Hardworking
Strong Communications
Job Type : Part-time
Pay : $15.00 per hour
Schedule :
Monday to Friday
On call
Weekend availability
Education:
High school or equivalent (Preferred)
License/Certification:
Driver's License (Required)
Work Location:
One location
Services Maintenance Technician
Job Description
A service technician provides maintenance services for a portfolio of properties in the Twin Cities area.  This position ensures timely completion of all assigned maintenance duties and other tasks consisting of general and preventative maintenance repairs.
Primary Responsibilities:
Perform diversified duties to install and maintain equipment throughout buildings; including but not limited to, electrical, plumbing, carpentry, masonry, pool maintenance.
Repairing and treating structures such as showers, sinks, appliances, doors/cabinets, walls and building exteriors.
Working knowledge of HVAC systems.
Provide emergency/unscheduled repairs and perform scheduled maintenance repairs on an "on-call" basis.
Read and interpret equipment manuals and work orders to perform required maintenance and service.
Ability to troubleshoot; diagnose problems, replace or repair parts, test and make adjustments.
Perform a variety of plumbing maintenance and carpentry functions.
Use a variety of hand and power tools to maintain property.
Comply with safety regulations and maintain clean and orderly work areas.
Coordinate special projects as needed
Knowledge, Skills, and Abilities:
Experience or training in building maintenance such as HVAC, appliance repair, plumbing, electrical, windows and preventative maintenance.
Willingness to learn and assist above and beyond as part of "the team".
Ability to self-direct.
Good interpersonal skills.
Minimum Requirements:
Maintenance experience preferred.
Valid driver's license along with a clean driving record.
Must be able to pass criminal background screening.
Must provide own hand tools.
Access to reliable transportation.
Must be able to work on call and be available for overtime as is needed, which is very rare.
2 years customer service, plumbing and HVAC experience.
Physical Requirements:
Ability to stand, walk, reach, climb, bend, kneel and reach above the shoulders.
Ability to lift up to 30 pounds frequently and 50 pounds occasionally.
Ability to use hands and fingers to grasp, twist and pull.
Withstand external weather conditions such as working outside in the rain, cold, heat or other adverse weather.
Additional Requirements:
Attendance is an imperative job function.
Employees must fulfill the performance standards of this position and comply with policies, rules and procedures of the company, including those set out in the Employee Handbook or otherwise communicated (verbally or writing) to employees.
Company Core Focus: 
We care for people's real estate interests through brokerage, development, construction, management and maintenance services.
Company Core Values:
Honesty/Integrity
Priority Focused/Accountable
Positive/Solution Based
Hardworking
Strong Communications
Leasing Agent
Job Description
A Leasing Agent supports the property's needs in its day-to-day development and property management duties with primary focus on the administrative, clerical, research, sales, and customer service duties.
Primary Job Duties:
Scheduling showings on vacant units to interested renters.
Staging of vacant units.
Ensure property is rented to fullest capacity.
Preparing and processing all leases and related forms. Ensure that new resident(s) understand all portions of the lease before signing.
Handle all details of move-ins and move-outs and provide assistance; giving special attention to the previous unit inspection check-in's and check-out's.
Upon resident move in, show the resident the operation of all appliances, locations of lockers, and garages. Point out the amenities on site (picnic areas, swimming pools, playground, etc). Make new residents feel welcome and comfortable in their new home and community. Provide your name and office number.
Schedule pre-move out inspections to Maintenance 45 days prior to scheduled move out or ASAP if notice was shorter.
Ensure all maintenance requests are handled properly and that residents are informed when parts must be ordered to complete the work.
Call in and submit all maintenance work orders and maintain the work order log. Closing leasing agent to submit log and work orders to maintenance every evening.
Complete the paint and shampoo report.
Ensure distribution and personally hand deliver lease renewals.
Answer phones and be sure to answer by the 3rd Check voicemails immediately. Respond to emails and phone calls on your behalf and the behalf of those you assist.
Create, prepare, and ensure distribution of company or community-issued letters/notices; including lease violations, snow removal, emergency, general tenant notices such as reminders. This does not include collection/late notices.
Tenant relationship management such as noise calls, etc. Direct anything larger to Management.
Follow up on leads daily.
Update charts; including availability and white boards and office boards.
Communicate consistently with management.
General office filing.
Complete resident index cards.
Enter resident information into buzzer system upon move in and move out.
Entering, generating and utilizing company reports (Monday reports). Generate call logs and traffic logs and prepare weekly vacancy reports.
Represent the company in a professional manner at all times. Refer to and abide by proper etiquette in Employee Manual and Code of Conduct.
Remain up-to-date on all OSHA/safety regulations.
Ensure that all residents are provided with a clean, safe, well-maintained community.
Report all accidents/injuries to supervisor and then to Human Resources for processing.
Present self in a neat, clean and professional manner at all times throughout the workday and/or whenever present at the community.
Other miscellaneous duties as requested
The Leasing Agent must be available to work every other Saturday (minimum of 2 Saturday's per month) and rotate evening/close shifts.
To ensure adequate coverage at each property upon an employee absence, prior approval must be given by supervisor via calendar invite to include a coverage plan. Emergency absences will be dealt with on a case by case basis.
Company Core Focus:
We care for people's real estate interests through development, construction, management and maintenance services.
Company Core Values:
Honesty/Integrity
Priority Focused/Accountable
Positive/Solution Based
Hardworking
Strong Communications
Career Benefits
Not only do we value our clients, we value our employees. We are excited that you are interested in being part of our team – after all, we think we are pretty great.
When you work with us, we offer you a great team environment, continuing education and opportunities for career advancement. Gaughan team members receive:
Paid Time Off (PTO)
9 Paid Holidays
Health Insurance
Dental Insurance
Life Insurance
Accident and Short-Term Disability
401 (k)
Major Illness Insurance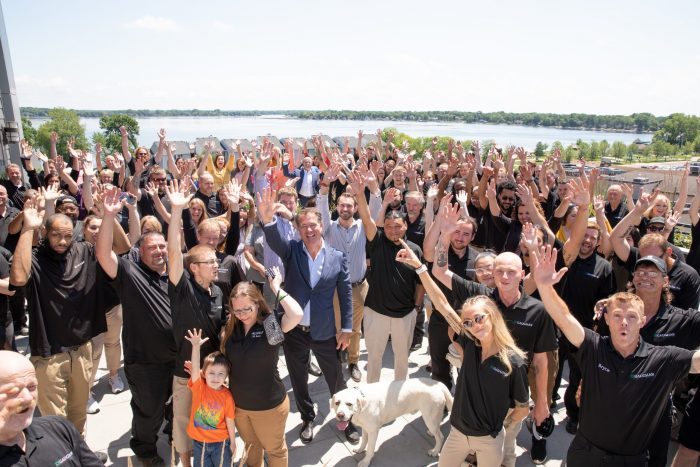 Who We Are
At Gaughan Companies, we care for people's real estate interests through Services, Association Management, Brokerage, Commercial, Construction, Development, and Multi-Family services.
We work hard to put our core values first in every relationship we have; it's what makes our team strong and our commitment to you even stronger.
Complete the form below to apply