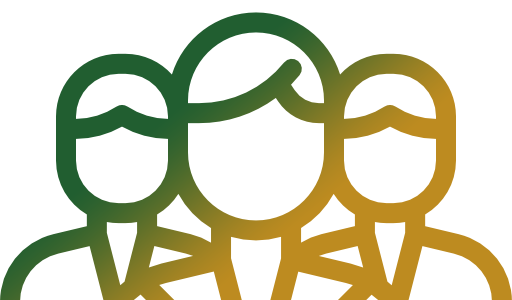 2016 was a hot market year for Commercial Real Estate.  Thousands of new jobs were created that are having a dynamic impact on our industry and consumer spending continues to rise.
2017 is looking bright as we head into the New Year, and we are excited to see continued growth from business investments, exports, reconstruction and supply chains.
Here's a brief look back into 2016 and a projection of what's to come in 2017.
2016
Third quarter results show that personal consumer spending rose at an annual rate of 2.1 percent.  Most of the spending was on goods and services.
Export activity increased, which means that companies are coming closer to their goal of serving global markets.
Business investments are up by 5.4 percent.  Owners are interested in growing their businesses and are willing to take more monetary risks right now.
619,000 jobs were created.  Of those, 28,100 were in warehouse employment.  The retail sector added 51,200 jobs and the wholesale trade industry gained 18,300 jobs.
Demand for industrial properties rose, while older properties such as malls and community centers often remained empty.
Office and retail space building and leasing remain stagnant as business owners are turning their attention to industrial space.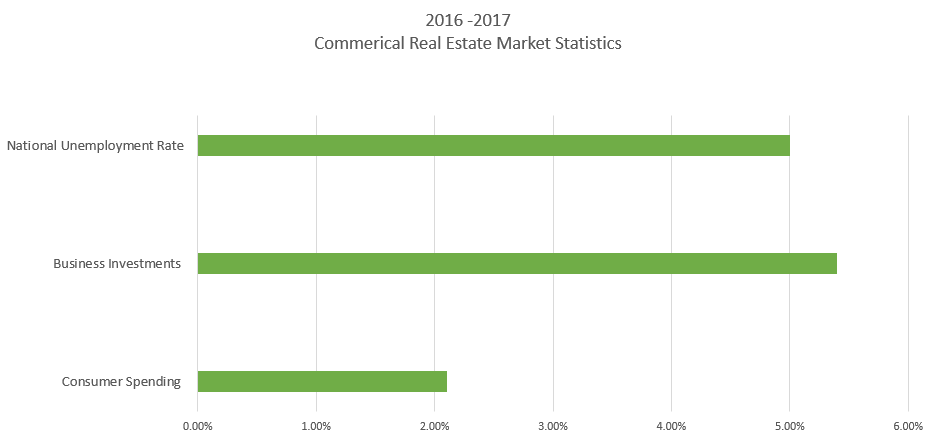 2017
The national unemployment rate is under 5 percent.  This will allow companies to be more profitable since they have enough workers to commit to their production lines and run their office operations.  Low unemployment rates also benefit every other industry because these individuals will keep buying goods and services, in turn, balancing out the old economic scale of supply versus demand.
There will be a small increase in the need for apartments and senior housing as millennials and baby boomers seek to settle into properties that are not single family dwellings.
An increase in the need for retail and office space is expected, as business owners take more risks and add products and services to their offerings.
Investor spending by business owners located outside of the U.S. is expected to increase due to the low lending rates and new opportunities afforded them in this country.
Old malls and dated commercial properties will be re-purposed, turning into classrooms, last mile supply warehouses, expanding city government offices, and possibly new places for entertainment such as kid's play zones, bowling alleys, and other family-oriented entertainment centers.
Lower energy prices will continue to be a factor as companies are able to spend less on operations and more on bringing products and services into an area.
Although 2017 seems brighter, there is still work to be done in each community in order to fully restore economic prosperity.  Gaughan Companies is excited for these new opportunities, and we look forward to working with you to meet all of your commercial real estate needs.
-Patrick Gaughan