Construction of St. Paul's newest apartments, Liffey on Snelling, has been underway since late 2020. Now, prospective residents can schedule an appointment to take a tour of the brand new property. 
Tours will include a walk-through of the beautiful studios, 1 bedroom and 2 bedroom apartments. Prospects will be able to visit the courtyard terrace, the library and conference rooms, the fitness center, and more. These tours will be the perfect opportunity for those who want to move in early 2022.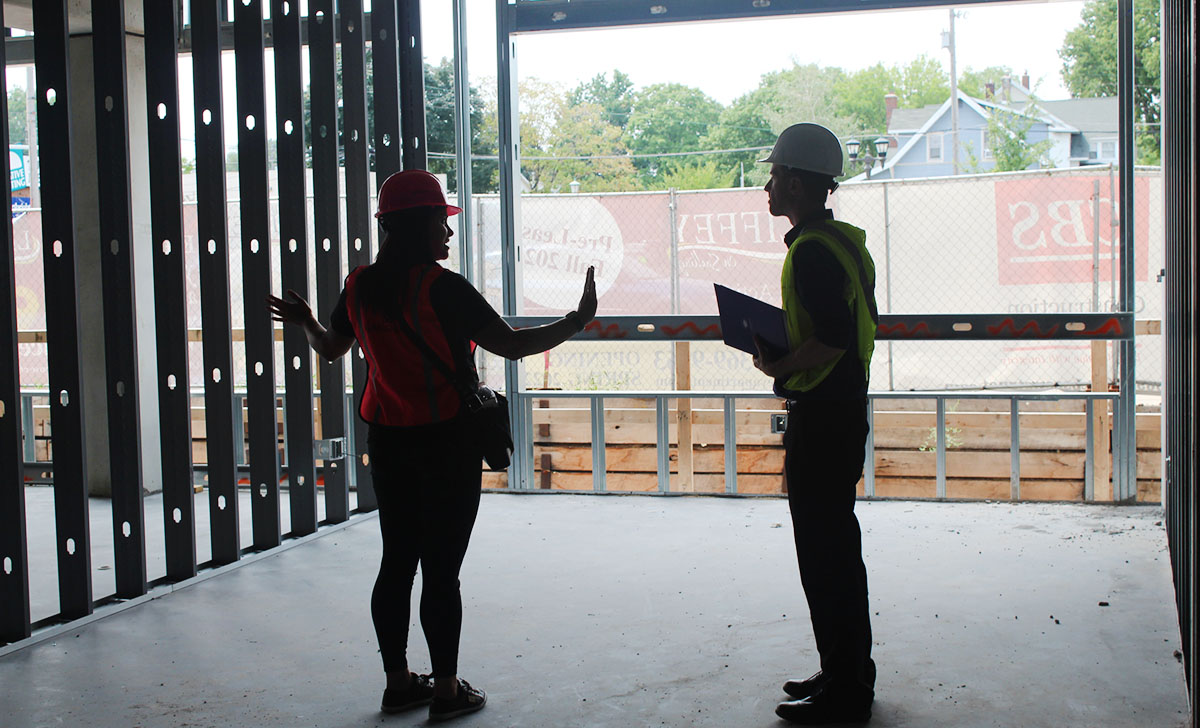 Liffey on Snelling is conveniently located in St. Paul at HWY 94 and Snelling Ave, only a short walking distance to the light rail and bus stops. The surrounding area is also bike-friendly, so prospective residents have a number of easy options for getting to their tour without needing a car. There are plenty of cafes and restaurants within a short distance from the apartments for all to explore.
"Our team is excited to introduce the newest addition to this thriving neighborhood. Our number one priority is to provide a space that aligns with our residents lifestyle" – Nate Schmidtke, Portfolio Manager
Gaughan Multi-Family will be opening Liffey on Snelling in February 2022 and prospective residents can now pre-lease their apartment. View your floor plan availability now.
Call (651) 369-9963 today for early access and to claim your preferred future home.