This past Thursday, our Senior Community Manager, Kari Ross, attended the Community Associations Institute (CAI-MN) education session "WHAT TO DO BEFORE WINTER STRIKES!" The session focused on ways for community managers and homeowners to prepare for Minnesota's frigid winter season and presented tips to prevent and deal with pipes freezing.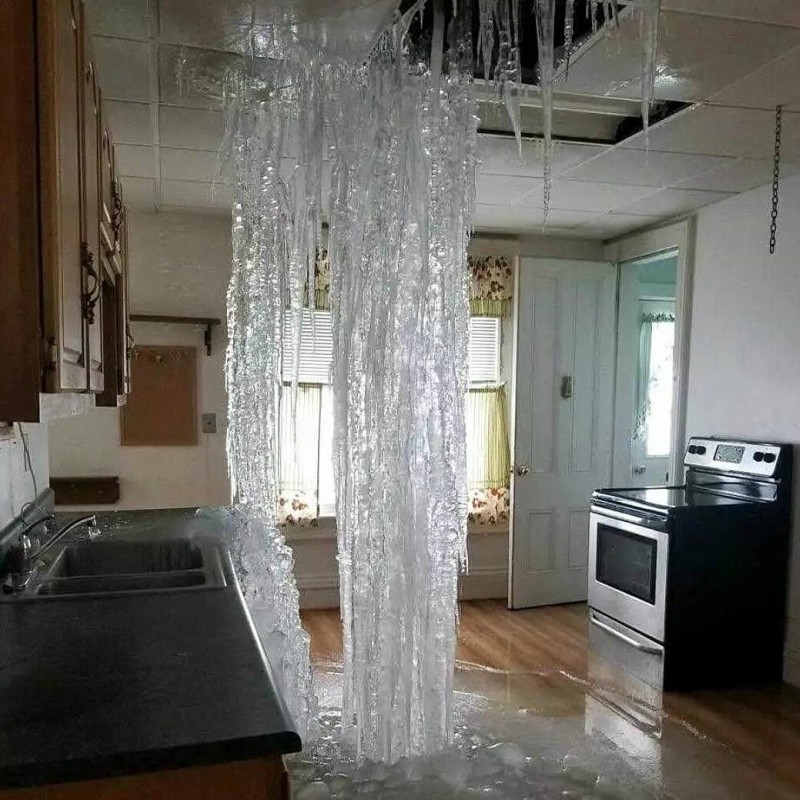 PREVENTION TIPS FROM ALL WAYS DRAINS
Guest speaker Justin Moe of All Ways Drains provided these prevention tips:
• Stop cold air from coming in where the pipes are located.
• Insulate as necessary, taking care to insulate the room and not the pipes.
ADDITIONAL TIPS
If you fear a risk of pipes freezing, leave a small trickle of water running from one of your faucets. Fun fact: Hot water freezes faster than cold water. Running the water is cheaper than a frozen pipe and emergency plumber bill!
Are you a snowbird or taking a trip? Keep your kitchen cabinet doors open as that also allows heat inside your cupboards.
Winters with lots of snow are better than those with less snowfall, as snow provides a nice blanket of insulation on the ground for underground pipes.
Finally, it's always good idea to keep garage doors shut as it's common for pipes to run under garage floors. Leaving your garage door open for just 10 minutes on a very cold day can cause water to start freezing.
WHAT TO DO IF YOUR PIPES FREEZE
• First, turn the water off.
• Turn the faucet on to allow somewhere for the water to drain out once thawed.
• Heat the area where the pipe is frozen but do not risk fire!
• Hair dryers are better than heat guns.
• Call a professional.
If your pipes freeze and burst, it is important to call a professional immediately. Water can cause damage in a very short period of time. In addition, check with your individual insurance provider about your insurance limits for "sewer backup." According to Paul Davis Restoration, the minimum average cost for sewer backup is about $10,000.
Gaughan Companies offers expert, comprehensive community and association management services, including facilities maintenance with 24-hour emergency service, routine inspections, and preventative maintenance plans. Contact us to learn how we can help ensure the safety, longevity, and appeal of your property and community.

Gaughan Association Management is pleased to announce that Amanda Glader, Director of Association Management, has been awarded her Association Management Specialist (AMS) designation from the Community Associations Institute (CAI).
The Community Associations Institute's (CAI) Association Management Specialist (AMS) designation says a lot about community managers who have earned this highly respected credential. It says they have the training and knowledge required to provide professional service to their community association clients. It says they understand the nature, importance and unique challenges of community association management. It says they are committed to excellence and continuing education. Employing a manager who has earned an AMS means you are committed to preserving the character of your community, protecting property values, and meeting the expectations of your owners.
To earn the AMS credential, managers must have at least two years of experience in community association management and complete advanced course work. In addition, they must have already earned the basic industry certification for managers—the Certified Manager of Community Associations credential.
"Professionals who earn CAI credentials maximize the value they can provide to their community association clients," said CAI Chief Executive Officer Thomas M. Skiba, CAE. "Not only have these professionals demonstrated a personal commitment to self-improvement, but they have also elevated their practical knowledge and expertise. That's what all community associations need and what board members and residents deserve."
Professional managers provide administrative, operational and managerial counsel to the boards that govern homeowners and condominium associations. Managers typically are responsible for managing budgets and contractors, directing association personnel, and overseeing compliance with association covenants and restrictions.
Congratulations, Amanda! We are proud of your commitment to our clients and the community management industry!