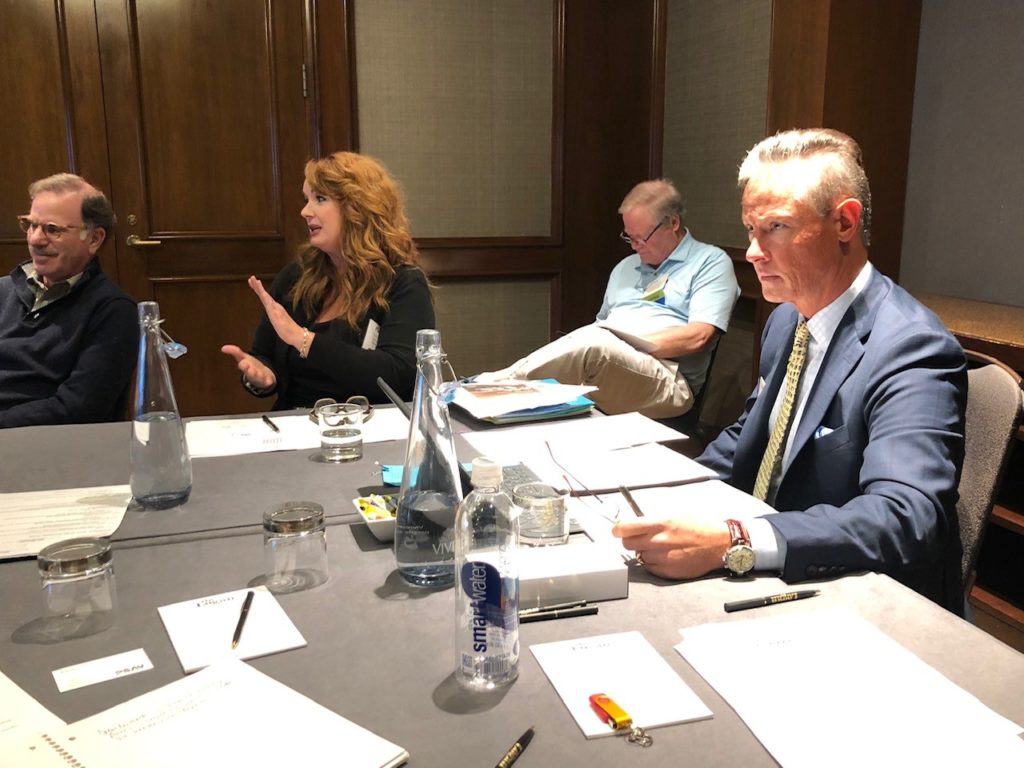 Gaughan Companies – CORFAC International's, John Chirhart chaired the 2019 CORFAC International's Fall Conference Communications Committee meeting in Philadelphia, PA. The conference was held from September 18th through the 21 at the at the prestigious Logan Philadelphia Hotel, on Lincoln Square.
The Communications Committee enhances awareness of the organization and its affiliates through communications, public relations, advertising, thought leadership, branding, video and social media.
Established in 1989, CORFAC International is a network of independently owned commercial real estate brokerage firms. CORFAC currently has offices in 50 U.S. markets, 5 Canadian markets and 18 international markets and is celebrating 30 years of success in business.
Gaughan Companies proudly acknowledges its 50th Anniversary this year, as a premier full service real estate company. Mr. Chirhart has been focused on commercial real estate for the past 20 years and serves on numerous boards and committees within the industry.
Gaughan Association Management recently joined an elite group of community association management companies that have earned the Accredited Association Management Company (AAMC®) credential from Community Associations Institute (CAI). To earn the AAMC credential, a management company must have three years of experience in community association management and at least 50 percent of its managers must have earned professional designations.
Gaughan is one of six association management companies in Minnesota to receive the AAMC designation. Fewer than 250 management companies worldwide have earned the highest level of professional recognition in the community association management field.
Gaughan Association Management will be inducted during the Opening General Session of the upcoming CAI Annual Conference and Exposition in Washington, DC on May 9-12, 2018.