This Fall, Gaughan opened Lighthouse Lofts Luxury Apartments, a new multi-family property in downtown Forest Lake, Minnesota. This 5-story, multi-use building is the newest luxury apartment community in the neighborhood. As General Contractor and Developer, Gaughan's vision with Lighthouse Lofts and other developments is to bring new life and vibrancy to the core of the city. Investments like this are made to help fulfill a void in the market.
The first floor features a new location for Snap Fitness, to which Residents receive a complimentary membership with their lease. Mallards Restaurant has also opened their new, second location in the North corner retail space. Above that, Lighthouse Lofts has four floors of luxury apartment homes with several, additional walkout units on the first floor.
The modernity of this project is bringing a new atmosphere to downtown Forest Lake. The 8.5-foot ceilings and 6-foot windows in every unit allow natural light into nearly every room of the apartment, and the patios and balconies provide a beautiful lake view year-round. Residents can enjoy the rooftop patio, equipped with gas grills, in the summer. The adjacent clubroom provides a place to relax, gather in community, or reserve for private events in any season.
For more information about this development, visit www.lighthouseloftsmn.com, and stop in to experience these luxury apartments! The team at Gaughan can assist with your commercial real estate and construction interests. Contact us directly at 651-464-5700.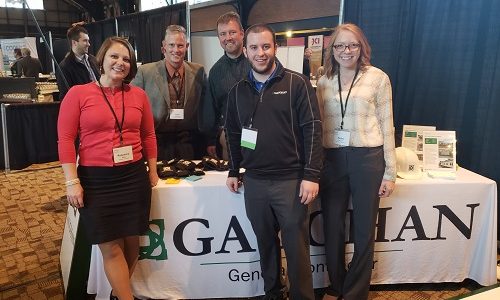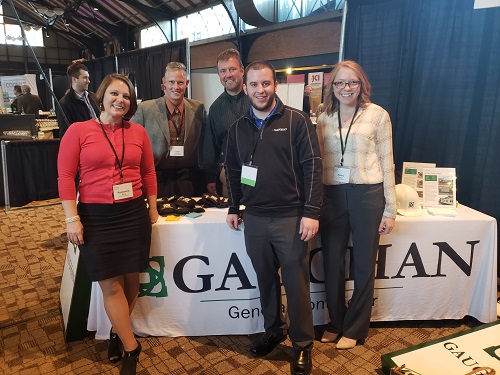 Our team of commercial real estate professionals attended the 12th annual MNCAR Expo yesterday at The Minneapolis Depot. We were excited to share more about the projects that our construction and development teams are working on, while making new connections with the attendees.
Thank you to everyone who stopped by our booth and played a game of cornhole with us! If you want to continue the conversation, please contact our team directly. We are happy to answer any questions and help with your commercial real estate needs.
Phone: 651-464-5700
Online: www.GaughanCompanies.com