Gaughan Association Management launched Gaughan Institute to a full house this past Saturday! Our team has been working together for the past few months to put together a training format and content that we feel will be extremely relevant and helpful to what volunteer board members deal with on a regular basis.The first session, held at the Springbrook Nature Center in Fridley, featured speakers Gretchen Schellhas of Chestnut Cambronne, Karly Kauf and Anthony Smith of Smith Jadin Johnson and Amanda Glader of Gaughan Association Management. Topics of discussion included items such as board member roles, responsibilities and liabilities; Duty of Care; association records and minutes; enforcement of governing documents; and understanding your financial reports.
We are in the final planning stages of our next session which is scheduled for early March. As soon as we have our speakers confirmed, we will circulate the invitation and begin accepting RSVP's. Please email us at associations@gaughancompanies.com if you are interested in receiving notifications for upcoming GAUGHAN INSTITUTE events.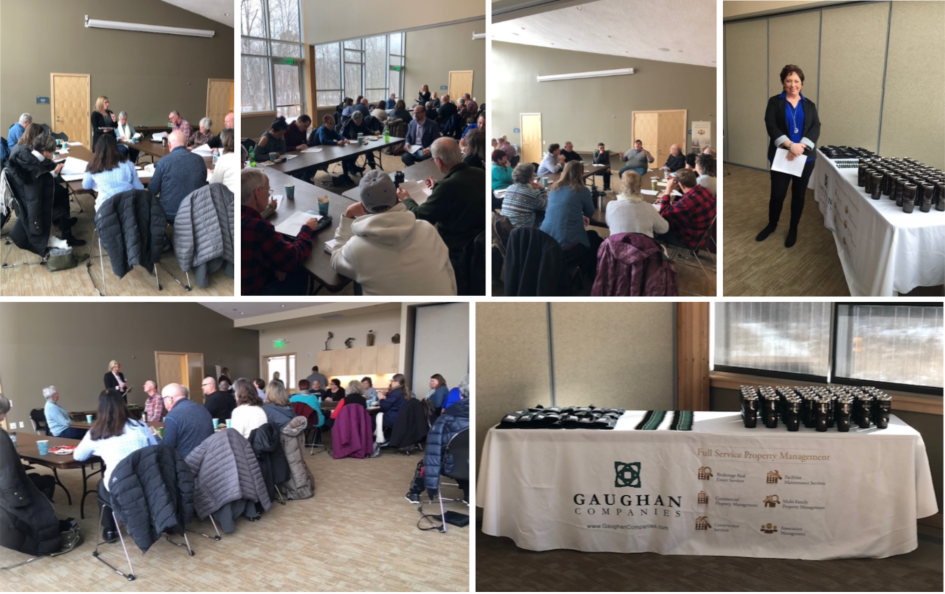 Gaughan Association Management recently joined an elite group of community association management companies that have earned the Accredited Association Management Company (AAMC®) credential from Community Associations Institute (CAI). To earn the AAMC credential, a management company must have three years of experience in community association management and at least 50 percent of its managers must have earned professional designations.
Gaughan is one of six association management companies in Minnesota to receive the AAMC designation. Fewer than 250 management companies worldwide have earned the highest level of professional recognition in the community association management field.
Gaughan Association Management will be inducted during the Opening General Session of the upcoming CAI Annual Conference and Exposition in Washington, DC on May 9-12, 2018.