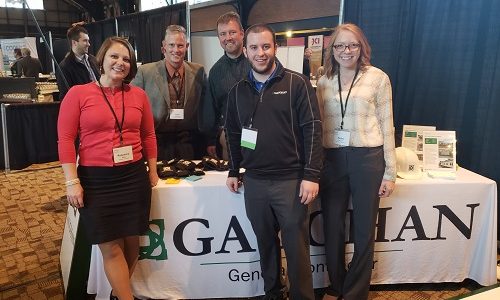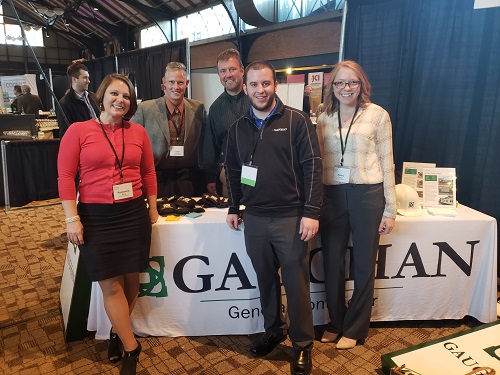 Our team of commercial real estate professionals attended the 12th annual MNCAR Expo yesterday at The Minneapolis Depot. We were excited to share more about the projects that our construction and development teams are working on, while making new connections with the attendees.
Thank you to everyone who stopped by our booth and played a game of cornhole with us! If you want to continue the conversation, please contact our team directly. We are happy to answer any questions and help with your commercial real estate needs.
Phone: 651-464-5700
Online: www.GaughanCompanies.com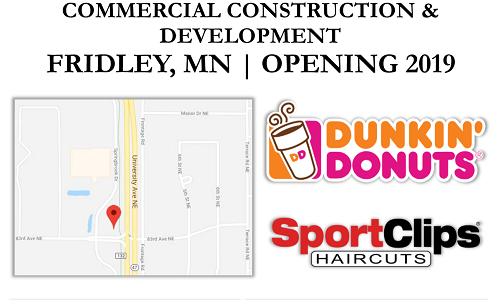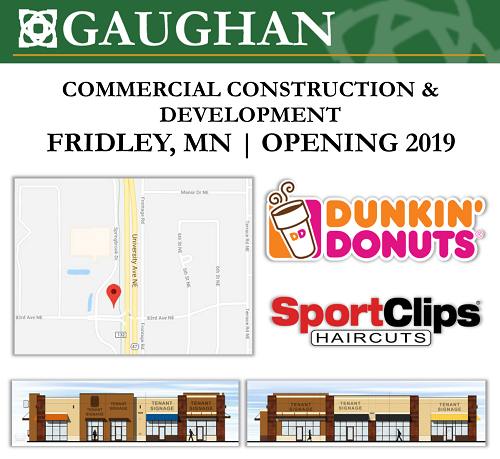 Gaughan, the Minnesota-based Commercial Construction and Development firm, began construction in August on a new, two building commercial development in Fridley, Minn. The first phase of this project is scheduled for completion in early December 2018.
The 5,800 square foot building will be the new home for Dunkin' Donuts and Sport Clips Haircuts locations. Gaughan's construction team will begin the 60-day, interior buildout for Dunkin' Donuts once the exterior is complete. With an expected opening date in 2019 and the recent announcement of the chain's name change, the well-known coffee shop will officially open as Dunkin'.
The second phase of the project includes a 6,100 square foot building on the corner of University Avenue NE and 83rd Avenue NE in Fridley. For more information on retail availability at this project or if our team can assist with any other Commercial Real Estate, Construction or Development interests, please contact us directly at 651-464-5700.
Gaughan is delighted to be working with McNamara Company on constructing a 5,000 square foot addition to their current office location in White Bear Lake.
Since 1970, McNamara Company has been providing personal and business insurance solutions for their clients. With over 40 different carriers, McNamara Company is committed to finding the insurer to best serve their clients, and they are an excellent choice for your insurance needs.
For more information on Gaughan's services and projects, visit our Construction website.