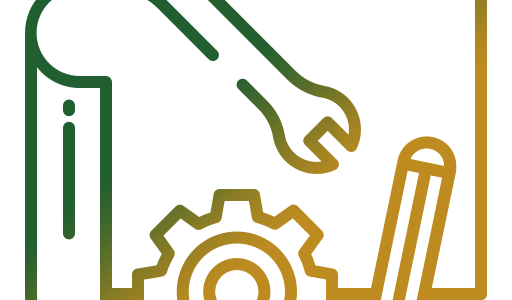 2017 is just around the corner, and Americans are pondering what their day-to-day lives will look like in the coming year.  Technology is advancing rapidly, and several things exist today that our grandparents would never have deemed possible.
The leader of the pack is the internet.  As more and more devices become smart-wired and connectable to the internet, new ideas and services are becoming a reality.
Large metropolitan cities and high rise buildings are now able to use the internet to monitor and control things such as traffic flow, water resources and energy allotment.  This helps conserve valuable resources and enables them to operate more cost-efficiently.
Consumers can now purchase electric crock pots that will warm dinner at the touch of a button, from miles away.  They can log on to a website and view their child or pet in a daycare setting.  They can also set their home's security system and view their property from a camera lens while sitting in their office desk.
Commercial real estate developers and brokers are getting involved in this trend by using 3-D tours of homes to show buyers and potential customers "actual" and "what if" scenarios.  Savvy business owners are capitalizing on the success of popular online games and are creating "lures" so that perspective customers are drawn to their spot.
City governments are teaming up with commercial real estate developers to revitalize the downtown areas in many major U.S. cities.  Live, work and play communities are making it easier for the average worker to be able to take care of all of his or her needs without driving a car or getting caught in commuter traffic.
For those companies that still want to operate in major U.S. cities, it's not uncommon for them to get subtenants who don't compete with them.  These subtenants may rent out other units or floors in a building owned by a major business.
Commercial real estate companies are finding it harder to get financing as the larger banks crack down on their lending policies.  As a result, many are calling on local or regional banks to ask for financing.
Since these smaller credit unions and banks already have an interest in seeing their own businesses thrive in a slow development season, they are usually more than happy to finance the loan.  This becomes a win-win situation for both them and their borrowers.
As baby boomers retire and move out of the workforce, they are seeking affordable housing.  This trend is shared with millennials who no longer see their first job as being a permanent career.  Both segments of the population want to be free to travel and to pursue a lifestyle that fits their whim.
More baby boomers are retiring than new income earners are entering the workforce.  This is creating a labor shortage in several industries, especially among blue collar workers.  In addition, some people are extending their college years, putting off a formal entrance into the labor force until they have achieved a higher education degree.
The millennials are also more hesitant to put down roots.  However, the retirees may be selling that large home where they raised their family in favor of a trendier and smaller living space.  Both generations are happy to use public transportation when it's easy to access and when they are made to feel safe and secure.
Another trend on the rise is online shopping. Companies are trying to beat each other to the punch by offering same or next day delivery.  In order to accomplish that task, they need to have a lot of warehouse space available and keep it supplied with the hottest items.
Proximity to the customer remains an issue.  As the New Year approaches, many companies are eyeing abandoned super stores and malls and turning them into "last mile" distribution centers.  Old fashioned rail cars, shipping containers and delivery trucks are still on the main supply chain.  However, everyone is waiting to see if "drone delivery" will really be implemented.
More and more Americans are moving to the suburbs, which is another reason why city governments are fighting to revitalize their downtown communities.  Businesses are also continuing to move some of their main offices to the suburbs, citing lower rents and more space available for the money as incentives.
Once these consumers and businesses head for the suburbs, the single home and new apartment industries benefit, because everyone needs a place to live.  New home prices are rising by about five percent a year, but the new job creation rate is only growing by about 1.7 percent per year.
As more and more of the general population moves to the suburbs, the need increases for medical offices, restaurants, shopping, specialty stores, entertainment plazas, religious services, parks and grocery stores.  This, in turn, benefits the commercial real estate industry by creating a demand for their services.
There are many new and exciting changes in store for 2017.  Education will continue to be very important, and older workers will need to embrace added career training in order to stay ahead in a changing work environment.  Business developers will need to build smarter, more durable structures and operate them more efficiently.  City governments need to work together to create safe communities in order for their areas to succeed.
Technology will continue to lead the pack.  Americans will continue to compete for business on a global scale.  The best way to succeed in this changing world will be for the average business to operate smart, lean and with good conscious.
-Patrick Gaughan
If you have ever served on your HOA's Board of Directors, you can understand the amount of time and effort that goes into preserving your neighborhood and protecting community property values.  A long time House Speaker once said, "All politics is local."  With that said, what could be more local than a democracy practiced within the community you live?
Today, there are approximately 68 million Americans living in about 338,000 homeowner associations, condominiums and other planned communities.  More specifically, there are about 1.5 million residents and about 7,500 associations here in Minnesota!  Needless to say, the amount of volunteers needed for associations in Minnesota is about 30,000 dedicated owners.
A volunteer can be described as a person who freely offers to take part in an enterprise or undertake a task.  The key to this definition is freely.  For many of the volunteer board members, this is a second job that takes time from their families, evenings and/or even their weekend.  Many times, if something doesn't go as designed, fingers are first pointed at the Board of Directors, but often it can also be a lack of communication when an owner buys into a community or misinterprets the association's governing documents.  Generally, one of the great attributes of being a volunteer is reliability, so being there for owners when called upon can show a great deal of trust and commitment to your community.
A board member's job can be full of challenges, issues and opportunities, some of which can be controversial.  As a board member, the role can be both rewarding and thankless.  If given the opportunity, please share a simple note of thanks to your board members.  It could be at the next board meeting, annual meeting or in a simple e-mail.  Chances are, as you are settling in for the evening for your favorite home remodeling show or to catch your favorite sports team in action, your board members are enduring a 60 to 90 minute board meeting, reviewing the upcoming budget, looking at additional bids, or reviewing pending architectural change applications.  Most board members have a great deal of integrity as there is a big responsibility with the community's resources, facilities and homeowner correspondence.
For more information on how to become a board member, how Gaughan Companies can help your community, or for general questions in regard to your community and/or Board of Directors, please visit us at www.gaughancompanies.com/hoa.
CAI-MN has additional resources, too.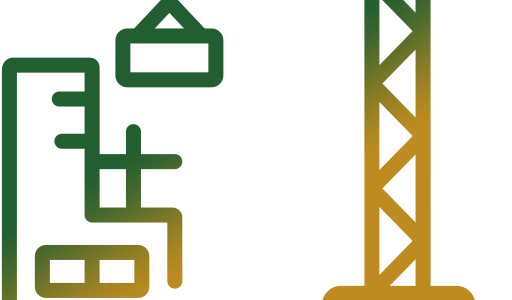 According to the U.S. News and World Report, more and more Americans are choosing to rent instead of buy. For Millennials, young families with small kids, and Baby Boomers who have reached the retirement and empty nest stage, the idea of renting instead of buying has garnered strong appeal.
Although it would seem that the demographic groups mentioned above would be vastly different in their housing needs, they actually have a lot in common.
The first thing these groups consider is cost. Millennials are just starting out and most are just getting their career off the ground. For them, flexibility and not being assured that their first job will lead to long term stability, drives their interest away from the burden of buying a home, and then being locked in to long-term payments. In addition, a great number of them are just starting to pay back their student loans, and may not actually have the funds or credit score needed to be approved for a long term housing commitment.
For the young families with small children, they tend to be most interested in trying out different neighborhoods and checking out local schools. Several of them may be adding another child or two to their family unit, and may not really understand their long term housing needs until they reach the point where they decide that their family is complete.
If they are still in the same job that they took right after college, many may also now be eyeing promotions and even opportunities in other companies, because they have gained some work experience and want to increase their salary and benefits. Also, this demographic, along with the Millennials, may actually come out ahead financially by investing extra income that they have, instead of chunking it toward actual mortgage payments.
With the housing market prices fluctuating wildly from year to year, waiting until it shows a period of stability can pay off nicely. Also, the more desirable houses tend to go quickly in some markets, and there may not be much available that fits their budget and ideals. However, apartments, condos and townhomes are typically readily available in all areas of a major city or suburb and are generally ready for possession within a few days of weeks of making application.
By the time their kids get to elementary school, they along with some of the older Millennials tend to feel more settled, and have generally decided where they want to put down their family roots. By having rented for a season, they have had time to establish their credit, and save for a nice down payment on a home that fits their current lifestyle.
Finally, the Baby Boomers are similar to the other two groups, because they too are adjusting to a major life change. If they are experiencing the empty nest stage, then they may no longer need the large home that they lived in while raising their family. Retirement and the idea of travel tend to make them not want to be tied down by things such as maintenance and yard work, and they too may want to add to their nest egg so they can enjoy more freedom to pursue their interests.
Whatever stage of life you find yourself in, a good idea is to talk with a financial advisor and list out your personal ideas of renting versus buying. The nice thing about renting is that you can always change your mind and move up or move on, but once you sign on the dotted line of home ownership, you are committed for the long haul.