Gaughan Multi-Family has a new apartment complex opening in Spring 2022, Liffey on Snelling. 
Located conveniently in St. Paul at HWY 94 and Snelling Ave, Liffey will provide beautiful studios, 1 bedroom, and 2 bedroom apartments. Residents will be able to enjoy an array of amenities including cozy fire pits on a courtyard terrace, gas grills, private workstations, pet wash stations, a state-of-the-art 24/7 fitness center, heated underground parking, bicycle stations, and more.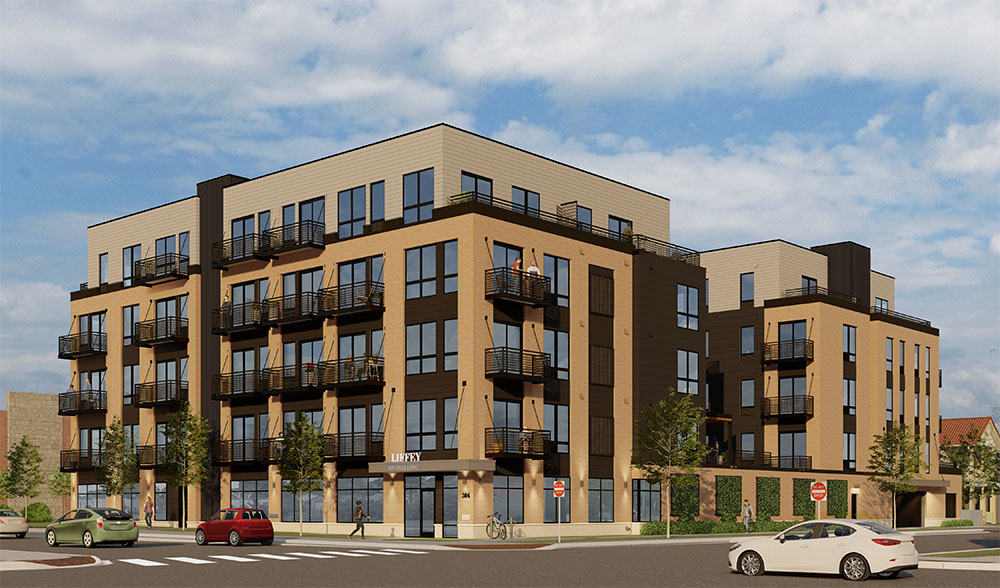 Liffey, will be the perfect living space to enjoy sporting events, the Minnesota State Fair, concerts and more St. Paul events. Liffey is a short walking distance to the light rail and bus stops, so that residents can easily access cafes, restaurants, entertainment, and a number of parks including trails without needing a car.
"We are thrilled to offer a project that will provide a smart and balanced lifestyle for our future residents. Live Liffey!" – Dan Hebert, Senior Vice President
Gaughan has a reputation for successfully completing and managing multi-family residential communities throughout the Midwest. Each property is carefully maintained by on-site management and caretakers, with emergency maintenance service and exceptional customer service.
Prospective residents can pre-lease their apartment at Liffey on Snelling as soon as Fall 2021. 
Learn more on www.liffeyonsnelling.com.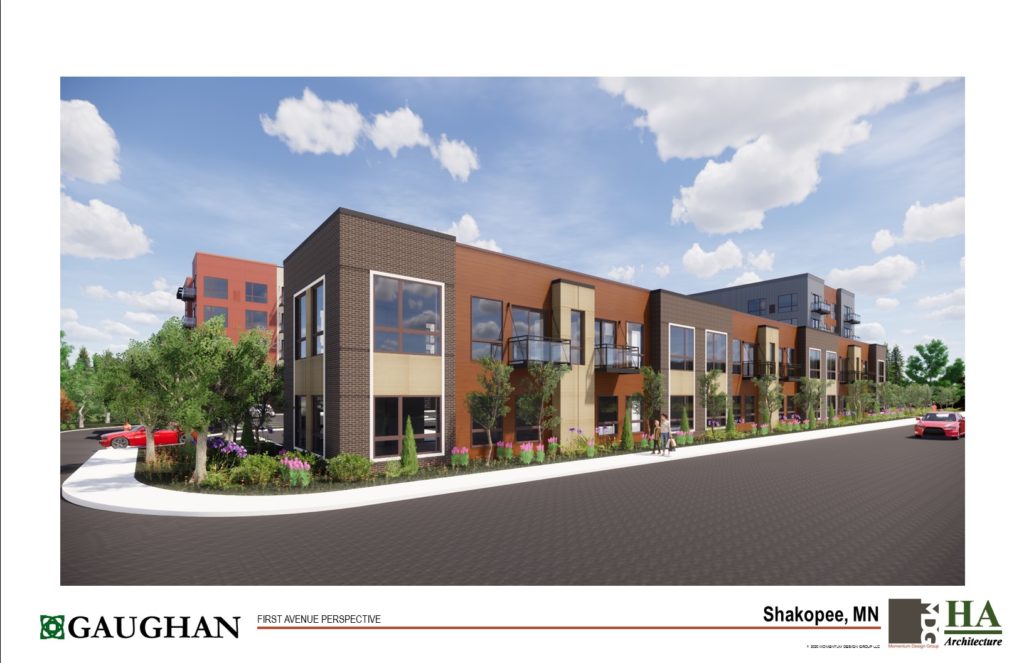 The Shakopee Apartments Development in Shakopee, MN is progressing well.
This development consisting of luxury market rate apartments, townhomes, restaurant and retail/fitness is on track to break ground this year.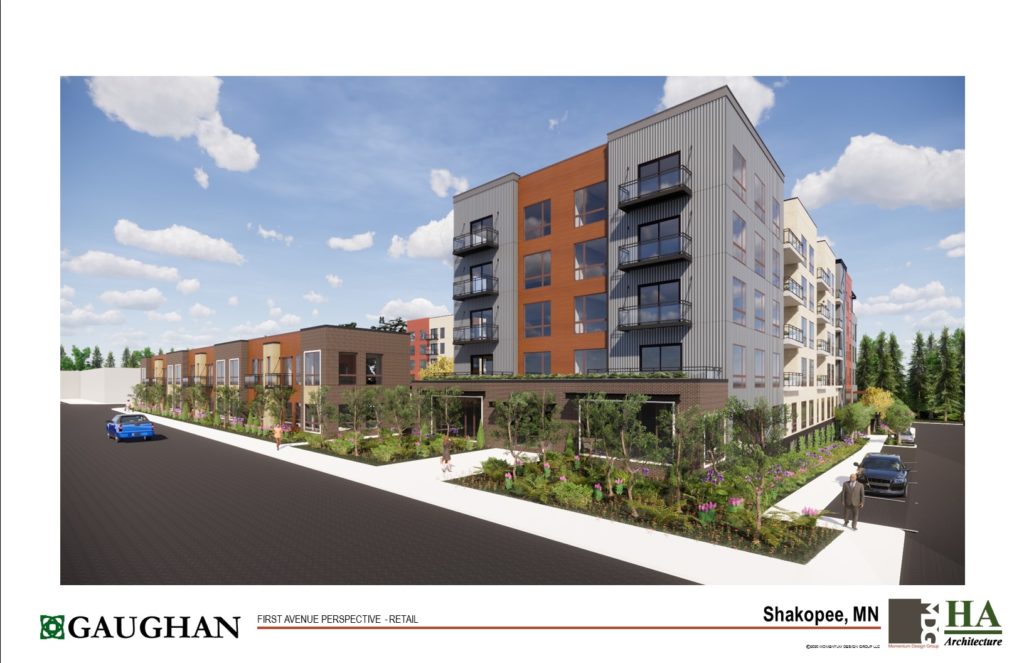 The Riverside Redevelopment project is intended as a vehicle to revitalize and extend development to the westside of downtown Shakopee. This project seeks to be a catalyst for future development. With 170 units, it will
add a significant number of residents into downtown Shakopee. The project seeks to make connections to the Minnesota River and the downtown core.

The site context is dominated by the presence of the Minnesota River, which has great significance both today and historically. The restaurant will provide residents a convenient opportunity to take in the splendor of the
river and surrounding beauty.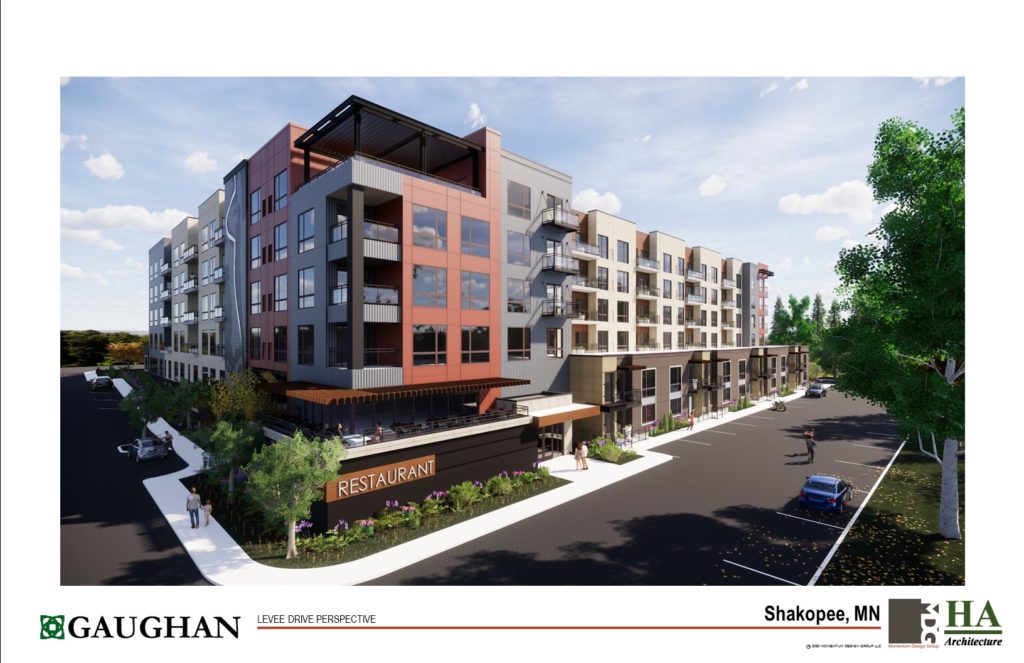 Given the Businesses to the west along 1st Street, the project seeks to become a gateway to the City from the west and will add a significant architectural presence. Its design will emphasize the qualities of elegant and durable materials that speak both to its historic nature
and a revitalized future.
For further details on this exciting addition to Shakopee, contact Dan Hebert.
Thank you to everyone who stopped by our booth yesterday. We thoroughly enjoyed The Who's Who in Building & Showcase (hosted by The Blue Book Network) and plan on attending again next year!
Our construction project managers were able to meet local and national subcontractors, vendors, customers, and other exhibitors. We are always looking to work with the best in the business in order to provide our clients with the highest quality construction. The Who's Who Showcase is an excellent event for networking and learning about the latest news and technologies in the construction industry.
If you didn't get to meet our team at the event or if you did and would like to discuss working with a quality general contractor, call us at 651-464-5700.