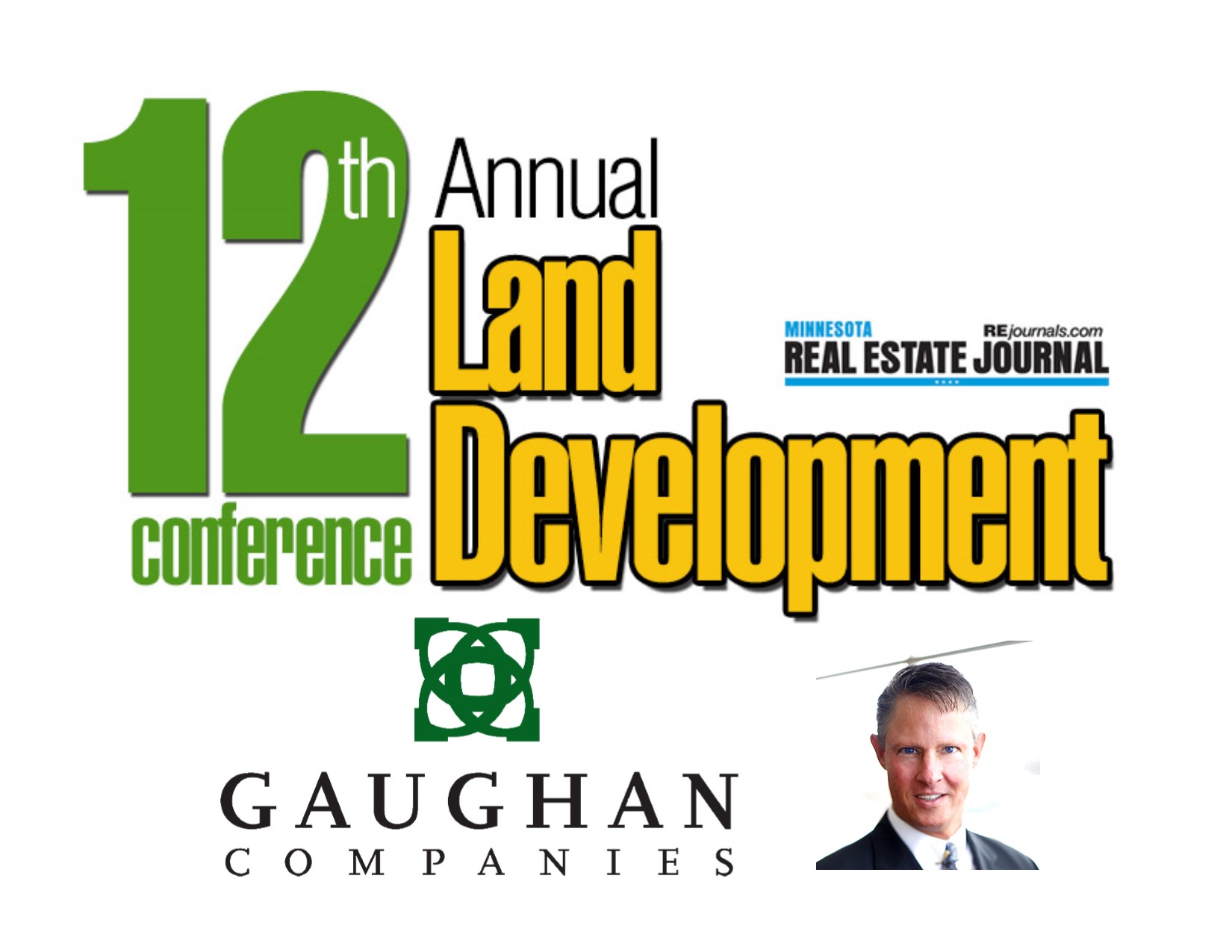 On Friday May 6, 2016 The Minnesota Real Estate Journal held their 12th Annual Land Development Conference at the Golden Valley Country Club. Gaughan Companies' John Chirhart was moderator for the Opportunities for Commercial Land Development section with a panel that included Brian Pankratz with CBRE, Tony Barranco from Ryan Companies, and Phil Cattanach of The Opus Group. Topics they covered in their discussion included:
New Opportunities for development is happening in urban core right now
What types of projects are in consideration for land development
What are the challenges with land development vs. redevelopment
Who is active in the market place and what is their risk tolerance and expected returns
When or will there be a next big wave of land development or is it a thing of the past
Attendees were treated to a wide variety of topics moderated by industry professionals. Other topics in the Land Development Conference included Land Plan Optimization, "Hot" Legal Topics in Land Development, How to Effectively Work With Municipalities, and the Residential Home Builders Roundtable.
John Chirhart started his career in commercial real estate back in 2000 and has been with Gaughan Companies since 2009. During his time with Gaughan Companies, John has been involved in numerous land transactions including recently helping a client sell 157 acres in Lino Lakes to home builder Lennar. John, along with his business partner Lou Suski, have sold hundreds of acres of land in the past couple years and are currently listings hundreds of acres more for current clients throughout the metro and rural areas. If you own any land that you are interested in selling contact the Gaughan Companies Brokerage Department today at 651-464-5700 or contact them HERE.