On Friday, May 4, 2018, Gaughan Brokerage Senior Associate, Tom Opsahl, participated on a panel for the 14th annual Land Development Conference. This conference is hosted yearly by the Minnesota Real Estate Journal at the Golden Valley Country Club.
The topic of Opsahl's panel was "Commercial Land Development Forecast for 2018 and Beyond." The panelists discussed the current market conditions, development project updates for 2018, challenges with land development, financing for development projects, and the future of development.
The other four sessions at this year's conference were "Municipalities: Your Partner for Land Development and What You Need to Know," "Key Issues to Consider When Structuring Real Estate Joint Ventures," "Frontiers: Lessons in Greenfield Development," and "Residential Land Update and Opportunities." We look forward to next year's conference and the updates that we will be hearing based on the sessions this year!
Tom Opsahl joined Gaughan Companies in November of 2016 as a Sales & Leasing Associate. Earning his real estate license in 2002, he brings a wealth of commercial real estate knowledge and experience to our team. Opsahl is currently working with a local family in Prior Lake to sell their 495-acre historic property, as well as another 500-plus acre contiguous property in the Lino Lakes-Blaine area.
If our team can assist you with your Commercial Real Estate needs, please contact us at 651-464-5700 or info@gaughancompanies.com.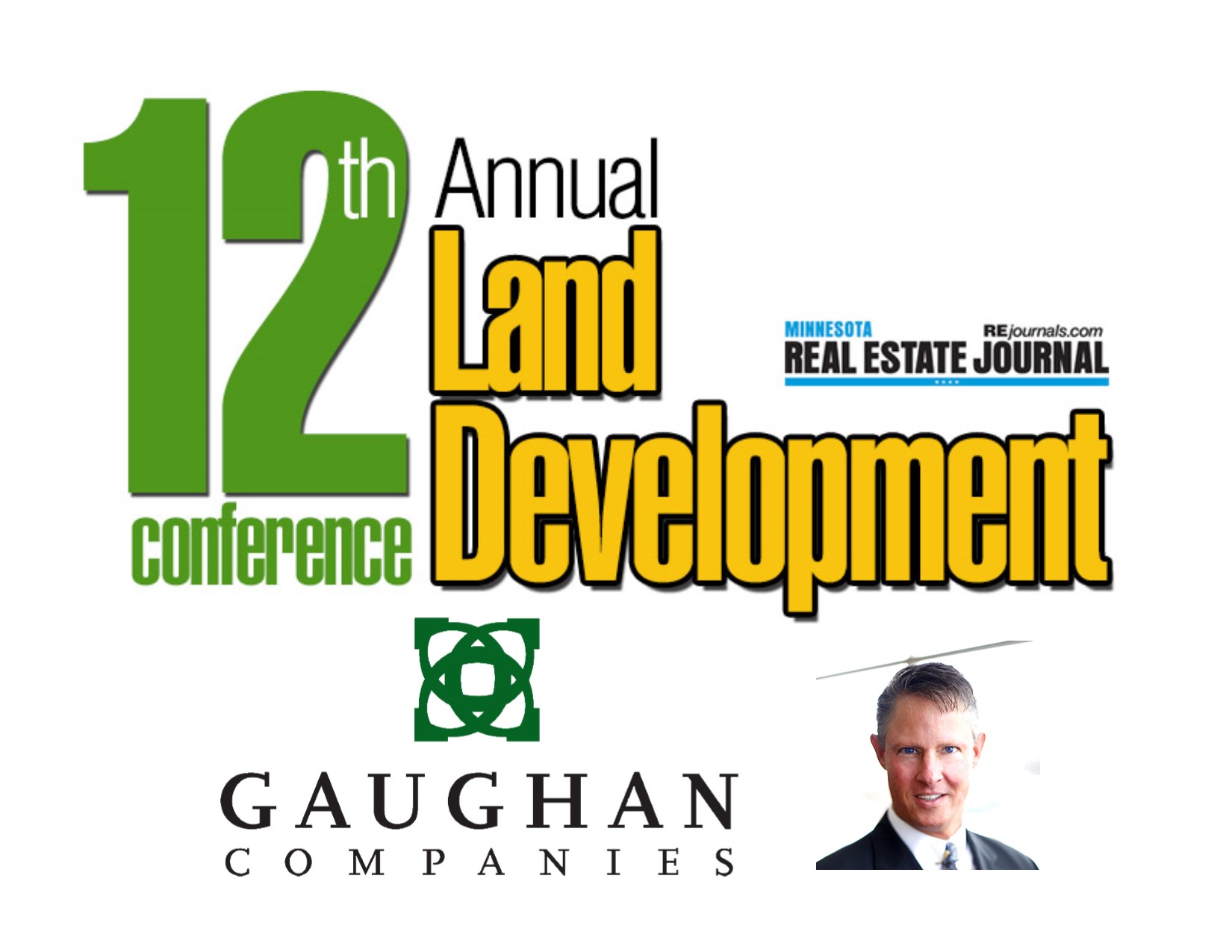 On Friday May 6, 2016 The Minnesota Real Estate Journal held their 12th Annual Land Development Conference at the Golden Valley Country Club. Gaughan Companies' John Chirhart was moderator for the Opportunities for Commercial Land Development section with a panel that included Brian Pankratz with CBRE, Tony Barranco from Ryan Companies, and Phil Cattanach of The Opus Group. Topics they covered in their discussion included:
New Opportunities for development is happening in urban core right now
What types of projects are in consideration for land development
What are the challenges with land development vs. redevelopment
Who is active in the market place and what is their risk tolerance and expected returns
When or will there be a next big wave of land development or is it a thing of the past
Attendees were treated to a wide variety of topics moderated by industry professionals. Other topics in the Land Development Conference included Land Plan Optimization, "Hot" Legal Topics in Land Development, How to Effectively Work With Municipalities, and the Residential Home Builders Roundtable.
John Chirhart started his career in commercial real estate back in 2000 and has been with Gaughan Companies since 2009. During his time with Gaughan Companies, John has been involved in numerous land transactions including recently helping a client sell 157 acres in Lino Lakes to home builder Lennar. John, along with his business partner Lou Suski, have sold hundreds of acres of land in the past couple years and are currently listings hundreds of acres more for current clients throughout the metro and rural areas. If you own any land that you are interested in selling contact the Gaughan Companies Brokerage Department today at 651-464-5700 or contact them HERE.