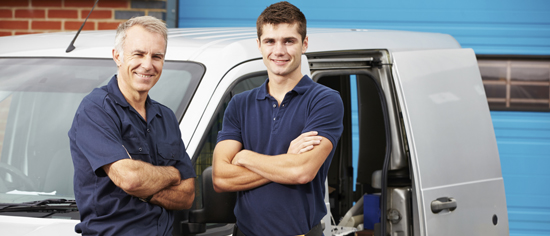 By Joey Launderville, Construction Manager, Gaughan Companies
As published in MHA newsletter
We're all busy. Managing properties, projects and tenants requires us to wear many hats. Having strong relationships with service companies is key to being able to get things done smoothly and efficiently. The drain cleaning company you work with is no exception.
I started working with Eddie Gillis at John's Sewer & Drain Cleaning about six years ago.
I was a maintenance coordinator when we first met, with responsibility for more than 65 commercial buildings. I've since become a construction manager for Gaughan, but I've kept up my relationship with John's because we run into drain and pipe issues during renovations and other projects.
Recently, Eddie asked me, "What does it mean to have a good relationship with a drain cleaning company? Why do you like working with John's?" Here are six reasons why I appreciate doing business with John's — you might find that these extend to other service partnerships as well.
Use these to ask yourself, am I getting the most from my drain cleaning company?
1. You get fast service – even after hours
When I call John's, they get back to me within a few minutes. When you have a problem like a clogged sewer line, you need it fixed. FAST. And, of course, it's not always going to happen during regular business hours. A good drain cleaning company makes themselves available 24-7 to take care of the problem.
2. You're a preferred customer
You want your drain cleaning company – or any company you work with, for that matter – to treat you like they appreciate your business every time you call. With John's, I always feel like I'm getting priority service.
3. You know what's going on
John's does a great job of keeping me in the loop. They let me know when they'll be there, what the problem is, and give me regular updates on how a job is going. I don't have to worry about staying on top of them – it's one less thing to keep track of.
4. You know you're getting a fair price
You have a budget to manage, and you don't want to have to shop around every time you have an issue. Having a strong relationship with John's means I can trust they're going to give me a good price.
5. You get connected to other resources
A stand-up drain cleaning company will point you in the right direction even if they can't do the job. I feel like John's genuinely wants to help me get the job done no matter what.
6. You have lunch together once in a while, just because
A relationship can be about more than just business, it can also be about friendship. I enjoy getting to know the people I do business with, having lunch with them and learning about their lives. At the end of the day, I like being able to shake someone's hand. It's a sign of mutual trust.
Gaughan Companies provides professional expertise in community association property management and commercial real estate services. For more information, visit www.gaughancompanies.com.
John's Sewer & Drain Cleaning offers fast, same day service to clear clogged drains in the Minneapolis & St. Paul area.
Call 612-756-7394 or visit
www.johnsdrains.com.