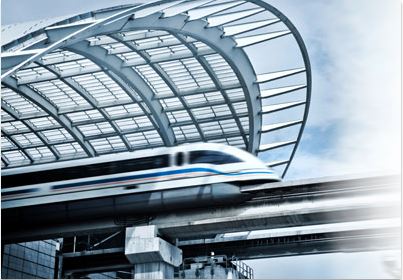 In 2014, the North American High Speed Rail (NAHSR) had proposed a business plan for the privately funded 200 MPH Stealth Train, which would be built to expedite travel from the Twin Cities metro area to Rochester. The High Speed Rail (HSR) route is a proposed 77 mile track that is estimated to make the commute in 45 minutes.
The HSR will be fueled by clean electricity supplied by renewable sources such as wind, solar, geothermal, and ocean power. The HSR project is estimated to create more than 4,000 construction jobs, and will help alleviate the congestion on highways and runways. This would positively impact society by decreasing the amount of traffic fatalities caused along this route. This project would also boost economic activity due to a variety of factors that are estimated at $1.6 billion dollars per year.
Current theories on the actuality of the HSR coming to life in MN are met by opposition due to rural land owners in Minnesota, and conflicts of interest expressed by concerned MN citizens. There is also concern over the speculation that the train would be outsourced to China for their rail expertise, however no official statement has been released regarding this theory.
The statement from MN Transportation Commissioner, Charles Zelle, was optimistic as he commented, "The Governor's observation is this will happen in someone's lifetime in North America, why not here?"
The development of HSR should be an interesting topic as MN learns more about this project coming to life over the next two years.
Read more on the HSR at, (TCB) Twin Cities Business www.tcbmag.com