We would like to extend our congratulations and a warm welcome to Compass Early Learning, our newest tenant! Their grand opening was held on Tuesday, October 3, and was a great success!
Located in Coon Rapids, this is the first location for the early childhood education center. They are currently enrolling children from infants to preK. Each room at the center has a focus on a different subject, including Music and Movement, S.T.E.M. (Science, Technology, Engineering, and Math), Art and Dramatic Play. The children will rotate to different rooms for experience with each subject and will have a homeroom to come back to. By doing this, they will have a sense of routine and will be able to develop social skills and friendships with the others in their homeroom.
The owners, Amy Steiner and Ginger Olson, both have backgrounds in early childhood learning and are passionate about providing a stable and well-rounded learning environment for children. Both owners grew up in Coon Rapids, so this location is dear to their hearts. Amy said, "It felt like coming home."
To learn more about Compass Early Learning, visit their website at www.compassearlylearningmn.com.
Gaughan Companies had a great relationship with Bayer Medical and Boston Scientific. We are grateful that commercial real estate development is on the rise, and we're excited to bring new product to the market.
Gaughan Sells Coon Rapids R&D Building for $3.8M
9055 Evergreen Blvd., Coon Rapids
Description: 50,528-square-foot Class B flex research and development building, built in 1987 on 4.5 acres at 9055 Evergreen Blvd., Coon Rapids
Buyer: Conforti Holdings LLC, Coon Rapids
Seller: 9055 Building LLP, an entity of Gaughan Cos., Forest Lake
Purchase price: $3.885 million, with a $1.81 million down payment and new financing
Price per square foot: $76.89
The transaction: Forest Lake-based Gaughan Cos. has sold a Coon Rapids investment property it has held for two decades for $3.89 million to a new owner-user.
Conforti Holdings LLC closed July 20 on the purchase of the 50,528-square-foot Class B flex research and development building at 9055 Evergreen Blvd. The seller was 9055 Building LLP, the same Gaughan entity that bought the building for $1.5 million in 1995. The current price works out to $76.89 per square foot. Dan Hebert of Gaughan represented the company in the sale. Hebert wasn't available this week, but company officials confirmed the sale. They noted the building was occupied over the years by Possis Medical, Bayer Medical and Boston Scientific. They declined to identify the buyer, but confirmed it is an owner-user.
Gaughan officials say they are liquidating some of the company's older assets to generate cash for new development projects.
In July, Gaughan closed on the $1.2 million purchase of two properties at 304-308 Snelling Ave. N. in St. Paul, where it plans to build Liffey on Snelling, a 60-unit luxury apartment building.
Eric Batiza, vice president in the Minneapolis office of Colliers International, represented the buyer of the Coon Rapids building. He identified the new owner only as a Twin Cities company in need of a larger space. He declined to comment further.
Last sale: Seller paid $1.5 million in 1995
Property ID: 36-31-24-24-0014
(From Finance and Commerce)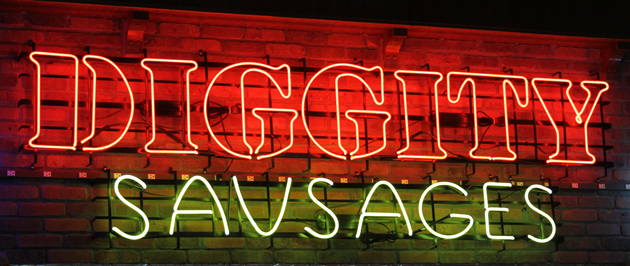 When you think burgers, fries and shakes, you probably don't think high tech service. One of Gaughan's newest tenants is looking to change all that with Diggity's Drive Up.
On paper, Diggity's is your classic burger shack served with a heaping helping of Americana. Unlike the drive ups of yesterday, you won't find any rollerskating candy stripers whisking away orders to hungry patrons. In fact, you won't find any servers at all.
Read More